It's a little bit renegade and a little bit grandma. From the book, "Yarn Bombing", yarn bombing is defined as merging "the disciplines of installation art, needlework, and street art, yarn bombing takes many forms. It generally involves the act of attaching a handmade item to a street fixture"
Can knitting really relieve my stress?
For more great books, check out our list of time & stress management books.
The Creative Habit
Though this book doesn't have the word "stress" in the title, this book is about getting out of a rut, and ruts create burnout, which is a type of stress.
Are you a knitter? Want to share your love of knitting with others? Maybe you're not a knitter, but inexplicably inherited your great aunt Sigrid's knitting stash. Want to learn to knit? Perfect, let's yarn bomb the library and relieve some stress!
Group Knitting Sessions @ the Library
May 5-16, M-Th @ 2pm
Near Starbucks

Participants will knit a patch, work as a group to design the final piece, and stitch them together. The final collaborative piece will be temporarily "stitched" around one of the columns in the library's lobby to celebrate International Yarn Bombing Day, Sat. June 7th. All skill levels welcome, some supplies provided!
Knitting diagrams - Just enough to get you started with casting on, knit and purl stitches, and casting off.
Below, are a few videos from a series on basic knitting. They will show you how to hold your needles, how to get started (casting on), how to knit (knit stitch), and how to finish (casting off). See them all here.
Don't know where to start?
Here are some basics to get started with.
Don't have time to knit? You can help by making pom poms! They only take 5 minutes each.
The following patterns are for squares, but you could also knit a rectangle.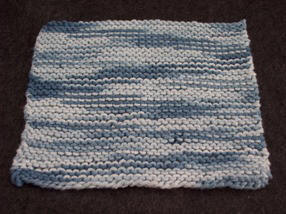 Basic pattern for a square.