Photo by CoCreatr

A QR Code (short for "Quick Response") is a barcode that contains data that can be read by a phone's camera. Most smartphones come equipped with software that allows them to download a QR Code reader. Once you download a reader, the phone's camera acts like a scanner, allowing it to "read" the barcode.
These codes, once scanned by your phone, can provide you with a URL, contact information, SMS, or similar links to information right on your phone. Think of it as a black and white link, or a heavily pixelated one.

In order to read a QR code, your phone needs to have a code reader. You can find a long list of readers to download to your phone (iPhone, Android, and more) at http://www.mobile-barcodes.com/qr-code-software/.
How is the Albertsons Library using QR codes?
You can find QR codes all around the library. Albertsons Library is using QR Codes in the library's blog, for our SMS reference service, and for map & directions to the library using Google Local. Simply scan the codes on those pages with your mobile phone and you will have access to these services on your phone.

Albertsons Library Mobile

Scan this code to access books,
thousands of research articles,
library hours, and more
via the library's mobile site.


SMS Reference
(208) 546-9982

Scan this code and you
can text us your
research questions.
From the Common Craft website: This video explains how QR codes are changing the way we access information in the real world through scanning a new kind of code with a camera phone. It teaches:
How barcodes and QR codes are similar
What happens when you scan a QR code with your camera phone
What scenarios are useful for QR codes and what's needed to scan them
How QR Codes make the real world clickable
You can also view the video by scanning this code: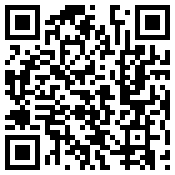 via cnet Australia: "This tutorial explains what you can do with QR codes, and suggests free mobile QR apps for the major phone operating systems so you can start using these small graphics to send or read links, contact information or just about any other information." A great basic video about QR codes.